Latest E-Book
Buy Now
Learn More
Welcome!
Thanks for visiting my home on the web. As the author of more than twenty-five historical Christian romances, I'd love to share my passion for history with you! You'll find articles on pasttimes, customs, and events sprinkled among information about my books. Explore and enjoy!
News Flash: Popular reader site Fresh Fiction voted The Husband Campaign the Fresh Pick of the Day! Thank you!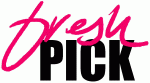 April 4, 2014
---
Follow me on Facebook to keep up with the latest news.


Latest Print Book
Buy Now
Learn More